Why is Balance Important?
Balance, or the body's ability to maintain its center of mass during movement, is a key component of health and wellness.
Falls occur as a result of balance loss and are a leading cause of seniors' injuries with long-lasting negative impact.
Each year, millions of seniors—those 65 and older—fall, and more than one out of four older people falls each year.
Falling once doubles a senior's chances of falling again.
Each year, 3 million seniors are treated in emergency departments for fall injuries.
Over 800,000 patients a year are hospitalized because of a fall injury, most often because of a head injury or hip fracture.
Each year at least 300,000 seniors are hospitalized for hip fractures.
More than 95% of hip fractures are caused by falling, usually falling sideways.
In 2015, the total medical costs for falls totaled more than $50 billion.
About 36 million seniors fall each year—resulting in more than 32,000 deaths.
About 40% of all seniors' housing admissions are the result of falls.
Falls are the cause of 95% of seniors' hip fractures, and over 20% of the elderly who suffer hip fractures die within the next twelve months.
The great majority of elderly falls are preventable through proper balance and strength training.
Each year about $50 billion is spent on medical costs related to non-fatal fall injuries. $754 million is spent related to fatal falls.
Balance and stability training in seniors, older adults, rehabilitation patients, and in special needs athletes helps prevent falls, ensures safety of individuals and their surroundings, and can maintain mobile independence for optimum quality of life.
HUR Balance Technology for Stronger Fall Prevention Programs
The HUR Balance Line of solutions makes it easier than ever for next-generation rehabilitation, senior living, and inclusive wellness providers to respond to healthcare's increasingly results-driven demands.
HUR Balance Technology for Stronger Fall Prevention Programs
HUR SmartBalance is the perfect tool for assessing balance, accurately identifying users with a high risk for falling, and implementing results-based fall prevention and balance training programs.
A Snapshot of Key Solution Differences:
HUR SmartBalance assesses balance using Romberg's and the Limits of Stability tests. SmartBalance also provides clear graphic reporting, and results are compared against normative data.
Detailed Balance Assessment
Easy Measurement of Weight/BMI
5 Static Stabilization Trainers
2 Cognitive Trainers
3 Fun Games that Improve Balance
HUR USA Delivers Value Beyond Balance Equipment
A Trusted Partner in Your Success
• Engagement & Participation
• Global Health & Wellbeing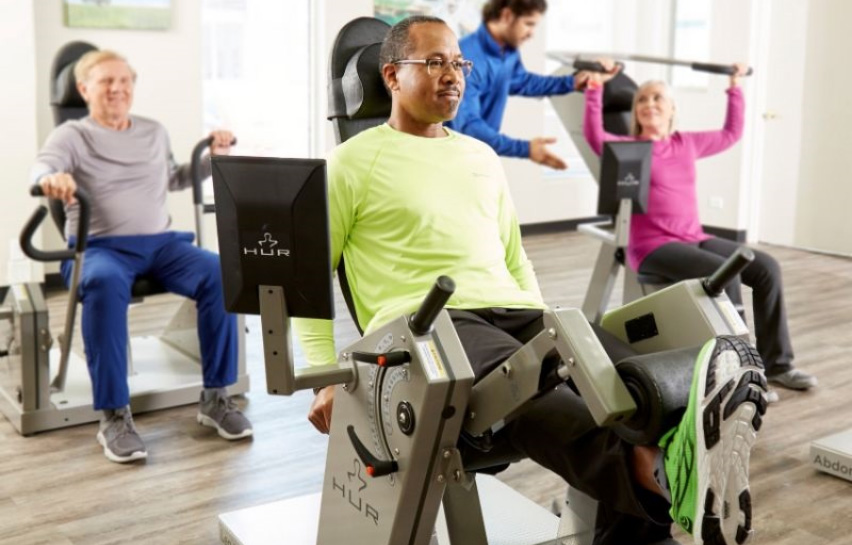 How Can HUR Become a Partner in Your Success?
Contact HUR for a personalized wellness strategy consultation at (847) 729-2636.